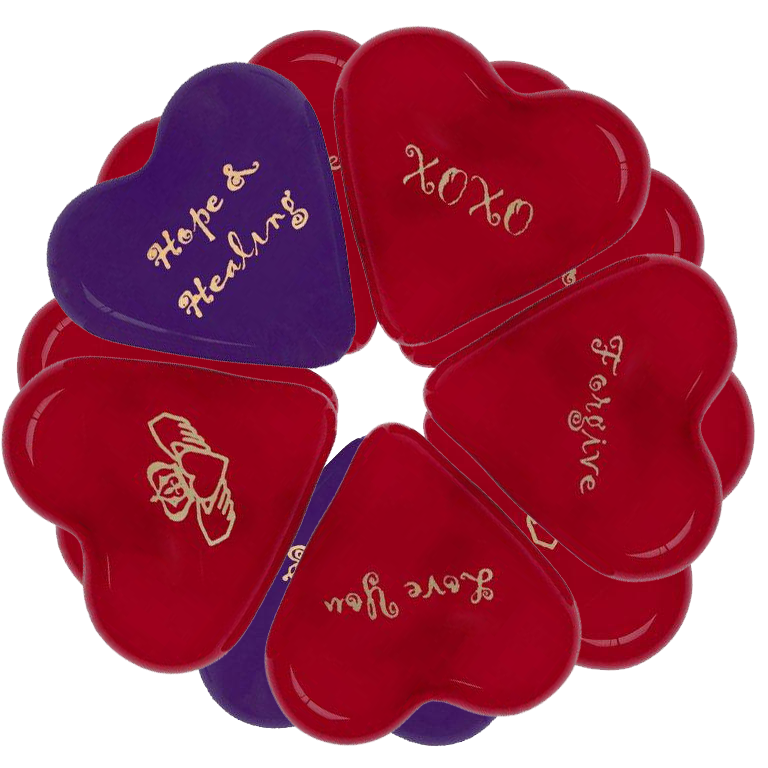 In 1982, the very sweet story of how we decided to Hide A Heart® began when my husband surprised me by hiding a little red glass heart.
There have been times when the heart remained 'hidden' for months before being discovered, and
over the years, the little heart became helpful when trying to say 'sorry' or 'forgive me' or 'miss you' or 'good job'.
Finding 'non-verbal' means of communicating can be challenging for people in any relationship. What can often be difficult to express verbally can be expressed with Hide A Heart®.
Use a little glass heart to express your affection.
Given with love...Hidden for fun!